09 April 2019, 15:07
Saga bring employees and local residents together through community garden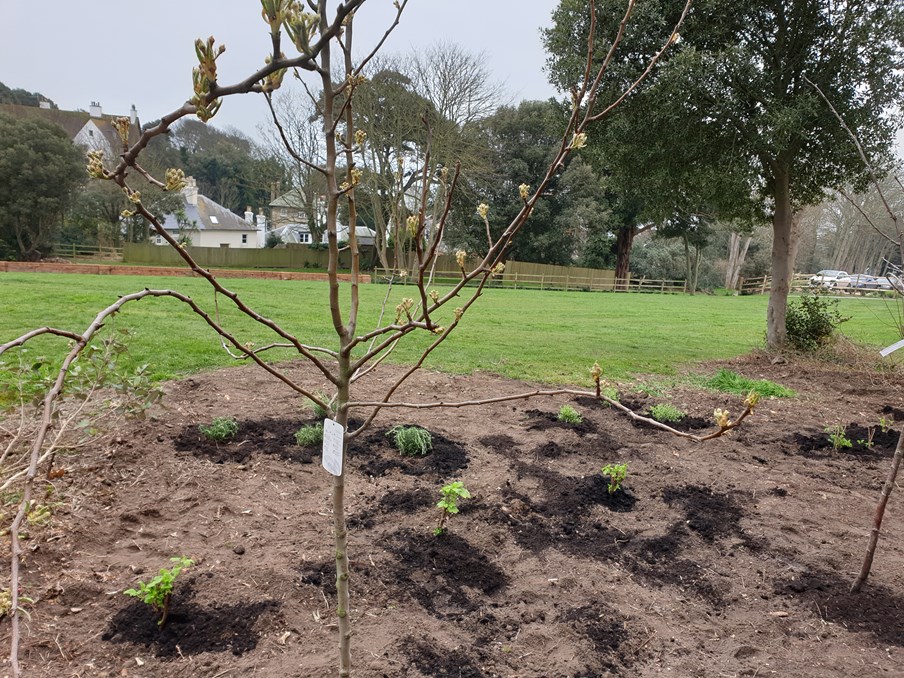 Saga has announced a new community project at the company's headquarters in Sandgate with the launch of a community garden in association with Sandgate residents.
Volunteers have spent time clearing and preparing the area within Saga's grounds, before planting a variety of fruit trees, fruit bushes and a herb garden. The garden has been set up as part of Saga's work to support its UK office communities. Residents and employees will now be able to enjoy spending time tending the garden as well harvesting and getting to enjoy the fruits of their labour.
Paul Thornton, Grounds Manager at Saga commented,
"We are fortunate to have great grounds here at Enbrook Park that house a forest school as well as being used by local residents and dog walkers throughout the year. We wanted to reinforce the real sense of community here in Sandgate, so the idea of constructing a community garden within our grounds felt absolutely right.
As a further commitment to the local community Saga recently launched the introduction of a formalised workplace volunteering programme. The programme gives Saga employees the opportunity to volunteer their time to local community charities and projects in the areas that they work. The business is keen to support their employee's efforts to create partnerships that encourage shared ownership for community wellbeing. Each permanent Saga employee is now eligible to take one day per year, to volunteer for a UK registered charity.
ENDS
Notes to editors
About Saga
Saga is a leading provider of products and services primarily tailored for customers over the age of 50 in the UK. The Saga brand has been carefully developed over the past 60 years to become one of the most recognised and trusted brands among UK consumers aged over 50. Saga is synonymous in the UK with the over 50s market and is recognised for its high quality products and services. These include cruises and holidays, home and motor insurance, savings and share dealing and the UK's award winning Saga Magazine.
Downloads