11 September 2018, 14:16
Follow Joanna Lumley's Silk Road Adventure - Sponsored by Saga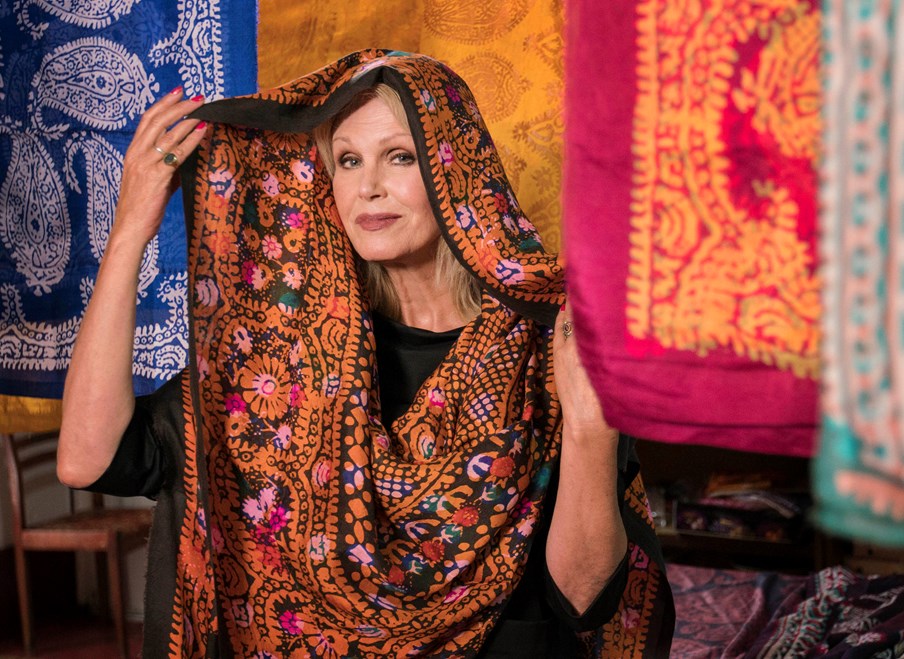 Saga is the main sponsor of new TV series Joanna Lumley's Silk Road Adventure which will be aired on ITV from Wednesday, September 12, at 9pm.
This epic four-part series takes the Absolutely Fabulous star on a breath-taking odyssey along the veins of the ancient Silk Road from Venice to Kyrgyzstan.
The Silk Road shaped the modern world bringing silk, printing, spices and gunpowder to the West and Joanna follows in the footsteps of merchants, kings and pilgrims – as well as her own grandfather who, as a diplomat, travelled along much of the route.
Joanna, 72, said: "This 7000-mile journey following the legendary Silk Road is my most adventurous and exotic journey yet. Places like Tashkent, Bishkek – sounds like a few old camels on a dusty street – so, when you get there and find these vast Parisian boulevards and opera houses and you go 'My God! I don't know anything about this part of the world!'"
She added: "I realise that, as I get older anyway, the less I know and the more I take in. With any luck, the people at home will go, 'God, I never knew that, either. That's the bit I want them to love – the finding out, just to see places'."
Saga guests can follow Joanna's journey on a collection of adventurous Saga tours which cross continents, deserts, mountains and steppe.
Uzbekistan, Heart of the Silk Route is a 10-night tour, from £1,749, which explores the ancient cities of Khiva, Bukhara, Samarkand and Tashkent where towering minarets, glazed arches and gleaming turquoise domes etch the skyline. Guests travel across deserts little changed since the days of Genghis Khan, the mighty khanate states and the Soviet Union. Tours depart from London Heathrow Airport, currently bookable up to November 2019.
Further Saga tours which include the Silk Road:
Caucasus Calling, Where Steppe & Mountain Meet, Grand Tour of China, Jewels of Turkey, Venice & Lake Garda, Land of the Eagle and Rajasthan: The Princely State.
Saga customers can enjoy £100pp discount on any of the mentioned itineraries when booked by 28th September 2019.
For details call free on 0800 056 0464 or visit saga.co.uk https://travel.saga.co.uk/holidays/destinations/asia/silk-road-adventure.aspx
Prices include VIP door-to-door chauffeur service, return flights, airport taxes, accommodation, most meals, porterage, tour manager, tourist visa*, optional travel insurance and additional cancellation rights, or a discount if passenger has own insurance.
*Tourist visa for full British Citizens resident in the UK
Notes to editors
Photo by © Burning Bright.
Downloads