23 March 2022, 08:02
Saga announces four new ships to join river cruise fleet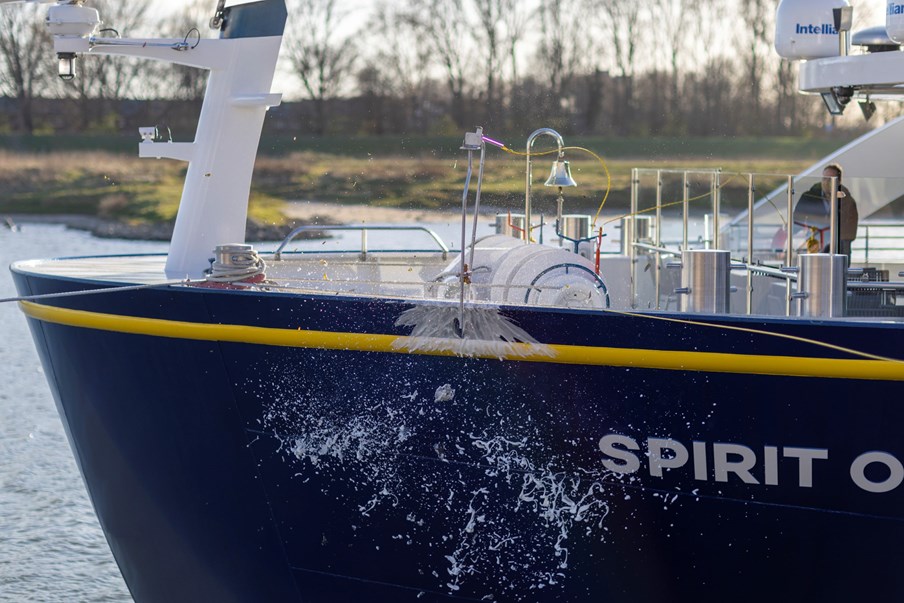 March, 23 2022: Saga has today announced a significant expansion of its river cruise business with four new ships to be added on four new rivers, capitalising on the growing popularity of river cruising.
The news, which was announced with Saga's annual results, is part of the Group's wider strategic growth plan. The four new ships will join Saga's two existing river ships and be operated as part of the wider cruise business under CEO Nigel Blanks. This will enable Saga to deliver its luxury boutique cruising experience across both oceans and rivers.
Today's announcement builds on the success of Saga's two new river cruise ships, the Spirit of the Rhine and Spirit of the Danube, which were jointly named in a ceremony in Arnhem last weekend, the 19th March.
The four new ships will be called Spirit of the Moselle, Spirit of the Main Spirit of the Elbe and Spirit of the Rhône, and will operate across each river, with the first due to come into service in May 2023 with the others following each year there after
The new ships will build on Saga's the boutique design philosophy, across rivers and ocean and will offer a luxury cruise experience for customers on Europe's famous riverways.
Nigel Blanks, CEO of Saga Cruise, said:
"We are so excited about the opportunity to expand our fleet of river ships to keep up with the ever-growing demand for luxury boutique river cruising. Today's announcement of four new ships is the exciting next step in expanding our wider cruise offer. It builds on the success of Spirit of the Rhine and Spirit of the Danube which were launched this weekend and on our award-winning ocean cruise offer.
"These new ships will enable us to offer an even greater range of boutique experiences to guests looking to travel on the waterways throughout Europe."
Ends
A full factsheet on Spirit of the Rhine and Spirit of the Danube can be found here: Saga River Cruise Ships - Spirit of the Rhine and Spirit of the Danube
Images from Spirit of the Rhine and Spirit of the Danube's naming ceremony are available on the Saga News Room.
For further information, please contact sagatravel@headlandconsultancy.com.
Notes to editors
Notes to Editors:
About Saga
Saga is a leading provider of products and services primarily tailored for customers over the age of 50 in the UK. The Saga brand has been carefully developed over the past 60 years to become one of the most recognised and trusted brands among UK consumers over 50. Saga is synonymous in the UK with the over 50s market and is recognised for its high-quality products and services. These include cruises and holidays, home and motor insurance, savings and share dealing and the UK's award-winning Saga Magazine.
Downloads